Du haut de ses 28 ans, Carlos est aujourd'hui entré dans la catégorie des photographes globe-trotter… Depuis son plus jeune âge, Carlos sillonne le monde.
De la Bolivie sa terre de naissance, à l'Australie et la Nouvelle Zélande où il vit maintenant…en passant par l'Europe, Carlos ne semble jamais s'arrêter !
Nous avons eu la chance de le rencontrer en Suisse, lors de son dernier passage en Europe !
Carlos s'émerveille des paysages, Carlos observe, son œil est partout, son regard cadre déjà l'image. Il est passionné, la photo a changé sa vie et sa vision du monde.
Cette passion pour la photo a débuté chez lui enfant lors d'un premier voyage en Europe en 2010 ou il a pu expérimenter lumières et mouvements. Grace à ses premières photos Carlos entre à Aoraki Polytechnic à Dunedin (NZ) et se qualifie en Photographie digitale.
Très vite Carlos pu alors mette en pratique son talent, et devient photographe official pour des évènements sportifs en Australie et en Nouvelle Zélande.
Devenir photographe officiel pour le « National Down Syndrome Achievement Award ceremony » en 2014, le touche profondément puisque Carlos est lui-même atteint de trisomie.
Un de ses grands bonheurs fut aussi celui d'être photographe officiel au célèbre Carnaval de Oruro, en Bolivie… pour le journal La Patria en 2015 et pour la Television Bolivienne en 2016.
Répertorié par UNESCO en tant qu'héritage culturel de l'humanité, ce carnaval est la plus grande expression de la culture Bolivienne démontrant dévotion et foi à travers des centaines de danseurs en costumes pour célébrer le pèlerinage de la Vierge Del Socavon. (voir les photos dans notre galerie).
Dans un autre domaine, Carlos a su poser son regard sur le défilé de mode où Lindsay Kenneth présentait ses chapeaux, et être le photographe choisi par Hillary Hunt pour illustrer son ouvrage sur la biographie de Lindsay et sa passion de la mode et des chapeaux édité en 2016.
Carlos a déjà eu l'opportunité d'exposer son travail a maintes reprises tout autour du globe… Sa première exposition « New Zeland magic » à La Paz, en 2013 a connu un grand succès et plus de la moitié de ses photos ont été vendues le soir de l'inauguration…
Succès prometteur pour les autres a venir, et notamment l'exposition de ses photos « Dramatic sky » , « Sky for real » toujours en Bolivie.
L'exposition « Carnaval de Oruro » fut elle presenté en Nouvelle Zelande en 2016, et en janvier 2018, au Lakes District Museum and Art Gallery of Arrowtown.
Le travail de Carlos est reconnu à l'international puisqu'entre autre sa photo « spread your Wings little one » a été nommée finaliste dans un concours de 300 images a Londres et Carlos a été distingué dans d'autres concours en Angletere..
De sa distinction physique, Carlos en a fait son alliée, et il est très présent pour expliquer comment la trisomie n'empêche pas le talent de se révéler.
En reconnaissance de sa réalisation personnelle, Carlos a reçu les honneurs des associations « Down syndrome » en Nouvelle Zélande et en Bolivie.
Confiant et fort de sa réussite, Carlos a présenté sa vision au congrès mondial de la trisomie (World Down Syndrome Congress ) a Glasgow en 2018 avec le titre :
« La trisomie n'est pas un handicap, l'handicap est de ne pas essayer »
Merci Carlos pour cette leçon de vie …
THM

Crédits photo : Carlos Biggermann
Découvrir tout le travail de Carlos :

JUQU'AU 10 FEVRIER LA RETROSPECTIVE EL GRECO
GALERIES DU GRAND PALAIS PARIS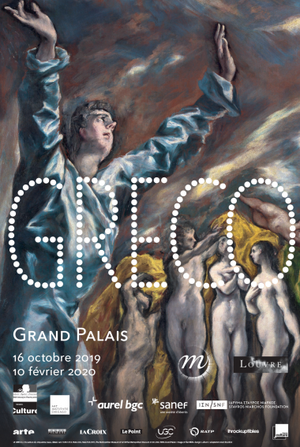 Archives
▶

2019

Nov 2019

Sep 2019

Jul 2019

May 2019

Mar 2019

Jan 2019

▶

2018

Dec 2018

Sep 2018

Jun 2018

Apr 2018

Jan 2018

▶

2017

Nov 2017

Sep 2017

May 2017

Mar 2017

Jan 2017

▶

2016

Dec 2016

Nov 2016

Oct 2016

Sep 2016

Aug 2016

Jul 2016

Jun 2016

May 2016

Apr 2016

Mar 2016

Feb 2016

Jan 2016

▶

2015

Dec 2015

Nov 2015

Oct 2015

Sep 2015

Jul 2015

Jun 2015

May 2015

Mar 2015

Feb 2015

Jan 2015

▶

2014

Dec 2014

Nov 2014

Oct 2014

Sep 2014

Jul 2014

Jun 2014

May 2014

Apr 2014

Mar 2014

Feb 2014

Jan 2014

▶

2013

Dec 2013

Nov 2013

Oct 2013

Sep 2013